[bsa_pro_ad_space id=4]
11. September 2014 – Neue Aufgabe für ein bekanntes Gesicht: Bei der H2O GmbH im badischen Steinen gibt es einen neuen Head of Sales Force.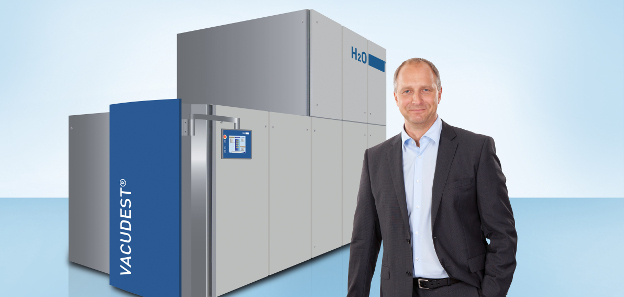 Jochen Freund, der neue Head of Sales Force bei H2O.
Jochen Freund, zuvor als Leiter der Produkt- und Absatzentwicklung bei der H2O GmbH beschäftigt, führt nun zusätzlich den Vertriebs- Außendienst der H2O GmbH. Das Unternehmen gehört im Bereich von effizienten und sicheren Verdampfern zur Aufbereitung und Kreislaufführung von Industrieabwasser weltweit zu den führenden Unternehmen.
Um mehr über die H2O GmbH zu erfahren, besuchen Sie die Website.